What is Conversational Marketing?
Conversational marketing allows brands to offer one-on-one interactions with consumers, shortening the sales cycle, increasing lifetime value of a customer, and creating a more human customer experience.
What role do chatbots play in conversation marketing?
What if there was a way to help solve your consumers' problems while guiding them down the sales funnel from brand discovery to purchase? Welcome to the next great marketing channel! From personalized product recommendations to after-sales support, chatbots are an incredibly powerful platform to deliver value-adding services to your consumers, increase conversion rates and improve customer engagement.In a world where consumers are looking for genuine brand-user connection, conversational marketing is key to staying relevant. Bots are a conversational interface that allows users to interact with your brand through messaging platforms. For example, you can provide fast and reliable customer service, have users subscribe to push notifications, and convert first-time customers.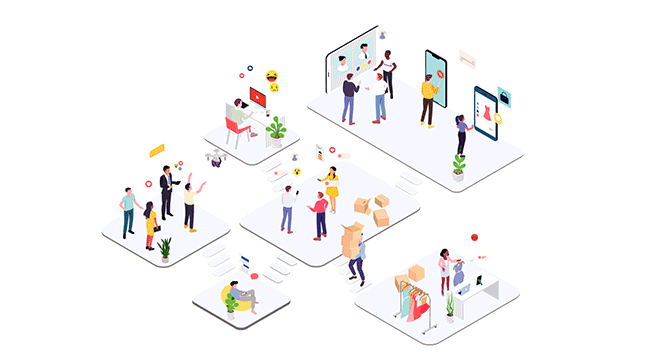 Why use IMS to build your chat bot or conversational marketing strategy
We can implement rule-based bots or AI-powered bots, depending on your needs. We understand that the bot is a personification of your brand, and we know what makes conversational marketing engaging and useful to consumers. We'll audit existing touchpoints and customer journeys to understand the best conversational marketing strategy for your organisation.No matter what value-adding service you want to provide, IMS can build a bot for it !